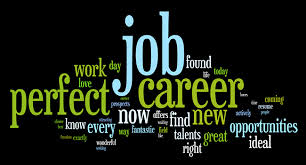 1. Software & Smartphone Developer
The candidate will be working to develop, administrate and support online portals accessed concurrently by hundreds of users. The ideal candidate should have strong background in data structures, concurrent programming, database and algorithms, plus ability to maintain and enhance existing code to meet changing customer & industry needs.
Requirements:
Ability to use one or more development language (Java, PHP, Linux bash scripting ...etc.
Develops software solutions by studying information needs; conferring with users; studying systems flow, data usage, and work processes; investigating problem areas; following the software development lifecycle.
Reviewing & investigating current systems
Presenting ideas for system improvements, including cost proposals
Working closely with analysts, designers and staff
Producing detailed specifications and writing the program codes
Testing the product in controlled, real situations before going live
Preparation of training manuals for users
Maintaining the systems once they are up and running
2. Web Site Designer
Job Description for Web Site Designer:
Work closely with client\'s and discuss issues related to betterment of website, target audience and about leading competitors in the field.
Design a web page that is easier for users and that is attractive enough to appeal to the audience. Nevertheless, your website design services have to be creative, elegant and yet user-friendly.
Fixing problems encountered in the functioning of the website.
Use various combination codes like HTML, HTML 5, Java, Scripting, CSS and XHTML to write contents on web pages.
Work on improving image presentations and other features on the website digitally.
SEO for Web Site Optimization
Requirements:
Excellent Programming Experience in HTML, HTML5, Java and Java Scripts
Excellent SEO Know How
Very good Online Marketing Know How
It is very advantageous to have very good experience in CMS like Joomla, WordPress, Typo3 etc.
Very good Digital imaging Experience
Application with C.V and Photo only per Email: jobs@easy-dialog.info