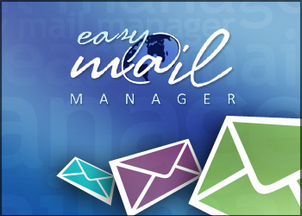 Easy Mail Manager™
www.easy-mail-manager.com
This application targets characters in a vehicle-service system to manage their career. The application provides proper tools for users of different authorities and allows administration monitoring. It provides full-featured mail servicing, stock management tools. Since time is money! Therefore, EMM does not only reply to the vehicle inquiries, but also forwards these inquiries directly to the appropriate employees for individual processing.

Through the integrated response time management you can preset an adequate response time, follow up target's compliance and interfere directly when necessary. This is also applied in case you have multiple firms. EMM allows you to divide your inquiries into vehicle categories (Cars, Utility Vehicle, Campers, motorcycles) always in terms of GW, VFW, NW, or "All" in order to control the competence and to provide justice by the sellers. Only the online sellers will be taken into account by the distribution.