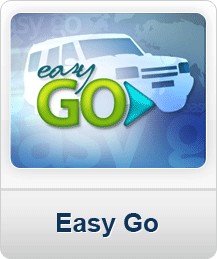 EasyGo™
This application is designed to help you manage your car stock easily and efficiently, providing helpful features to fully control and explore your cars in stock. Users can add, modify, or delete any car from the stock and since EasyGo is a desktop application, It is faster and more efficient than any web application. Additionally users can add and modify vast amount of auto's photos very easily using the photo editor. Also various statistics provide information about the stock and the history of auto's changes. After adding auto's data the user should synchronize his/her changes very easily by a single mouse click which makes his/her data online. EasyGo has the ability to solve any conflict during the synchronization process by the data/photo conflict manager.

EasyGo Features:
Managing your dealers and cars in stock.
Exploring, adding, editing, deleting , ... cars information via reliable windows.
Take data and completely go offline.
Synchronizing data with the server.
Complete troubleshooting solutions for synch conflicts and data recovery.
Customizable profiles.
Reporting and image editing.
An organizer to manage your appointments and tasks schedule.