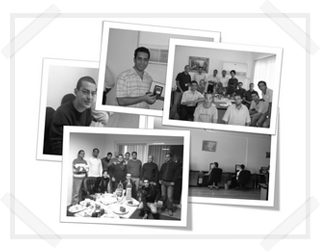 About
Easy dialog is a software house that provides development and support center for specialized companies in the field of online cars marketing.
History
Easy dialog is a software house established in 2006 as the main development and support center for one of the biggest German companies in the field of online cars marketing AoS24 © and its project Autogusto ©, despite the complexity and the growth of Autogusto © users our team showed a strong ability to solve any problem, during the last 4 years our team developed various cars oriented software projects and services like Easy-Focus ©, Easy Mail Manager EMM © and Easy Go © in order to make online cars marketing easier and faster.
At 2009, Carrogusto © started to provide our services at south America (Mexico). Starting from 2012 we launched Mobile24 © as the official partner for Mobile.de at Norway and Sweden.
At 2013, we launched AOS360 © for providing customers with 3D view for the autos through 360 degree photos and panoramic internal view. Also AOSXL © was released to provide customers with high quality photos for autos.
As smartphone and tablet usage continues to drive an increase in mobile Internet usage and a decline in classical Web activity, we aim at year 2014 to release several smartphone applications for both Android & iPhone users.
Mission
After this experience in the German market, we are looking forward to enter new markets in new fields to benefit new customers with our gained knowledge in scaling and maintaining big projects using various technologies like Java, PHP, Andriod, iPhone, ...etc .
Vision
By gaining more and more of knowledge and experience, with our talented team easy dialog will be regarded as one of the most successful software houses in the Middle East.